Worldwide Marketing
Marketing the America Asia Europe Africa Oceania
Weihai Systems has been developing the product line and expanding the business with the policy of innovation, quality and service with customers over 90 countries around the world.
Our vision is to be one of the leading international brand for CCTV in the global market. Nothing can not be further improved. Weihai Systems always insist quality policy & high standard and would continue to enhance the capability.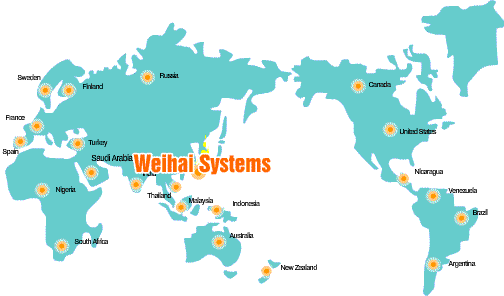 Quick contact

6F No.88 Minchiuan Rd., Shindian Dist., New Taipei City, Taiwan 231 R.O.C.
Tel: +886-2-86672157
Fax: +886-2-86672156
Email:sales@weihai.com.tw
---

Our QR-Code